NFSH – The Healing Trust Training in the USA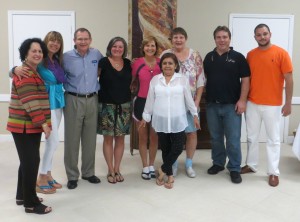 What others have said about Private & Family Energy Healing Therapy Sessions & our Energy Healing Development Classes!
"Through your programs, I have been able to stabilize my labs, stay off dialysis and not regress… truly amazing." Bonita Springs, FL – R.K.
"THANK YOU!!! It truly was a wonderful, inspiring and embracing 3 days. You and the universal light have touched us and we felt it. None of us will ever be the same. I am grateful."  MH, Naples, FL
"This class helped me to identify I am a Spiritual Person having a human experience." – BEJ, Naples
"This course allows you to look within your own healing and to have the confidence anyone can be one of God's channels to help others.  All of the demonstrations and meditations help to actually show how to do it." LKC, Connecticut
"Awesome enlightenment and healing!"  MH, NY & Naples, FL
"As I study with Karen and David I become a more open channel for the healing light which I can use for myself and others.  Thank you!" "  AC, Canada & Marco Island, FL
"I loved being on the table – as a healer and being healed.  It is powerful and relaxing.  I also loved the healing circle!"  AC, Marco Island and Canada
"The course has both expanded my awareness of Source and my ability to express Source." CF, Naples, FL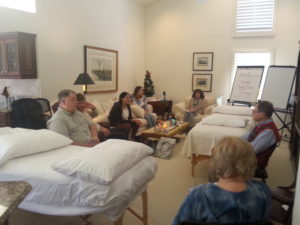 "The course was balanced according to both group and individual needs.  It was a humbling, enlightening privileged to be a participant.  Awakening!"  ELS, Naples, FL
"Transformational!" Naples, FL – J.S.
"I have a higher awareness of my connection with Source. Each session built on the next session and it is hard to identify which was best!  Learning about the depth of the Chakras enlightened me."  BJ, Naples, FL
"The Certified energy healing training reconnected me with Unlimited Source potential and potency as a healer." SC, Naples, FL
"The GAPP, Chakras, Invisible Bodies, The History of Healing, the Triangle of Attunement, Code of Conduct..it all just came together for me and deepened my appreciation for the work and the process.  Thank you so much!" VJ, Naples, FL
"A 'hands-on' opportunity to experience first hand our power of spiritual/energy healing. It's excellent – especially the trainers." RK Bonita Springs, FL and Houston TX
"The class has changed the way I view life and my approach to others.  This class is amazing!  Very helpful!"  AI, Naples, FL
"An amazing technique that allows energy healing at all levels." HW, Naples, Florida
"Energy healing has opened my mind to the incredible healing power of energy and how vital it is to health!" Naples, FL – C.S.
"Sense of peace, spiritual growth and expansion of love & compassion." Naples, FL- L.P.
"The course was professional, spiritual, well thought out, extremely knowledgeable, and the healing techniques and experiences were beyond my expectations." NY & Naples, FL – C.S. MT & RN
"The course offers an amazing insight in how to connect with your energy and that of others." Naples, FL – K.T.
"Discover the power within you." Naples, FL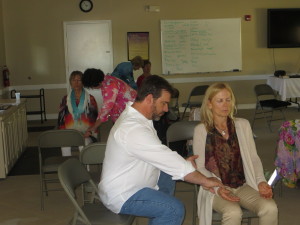 "Stop reading self-help books and learn to give, share, forgive, release and find peace by healing yourself and others through this course". Naples, FL – H.B.
"I am so glad I did this, it is a life changer." Naples, FL – T.V. RN
"Soul nurturing and enlightening." Marco Island, FL – M.G.
"It has been a wonderful experience! Looking forward to helping others." MI, Florida – L.A.
"Bless you and thank you for all the work you do to make this happen." Naples, FL
"Thank you so much for this opportunity. My heart opens up when I am with you ladies. I can't wait to be in the energy of the healers, angels and orbs." Ontario, CA and Marco Island – A.C.
"Thank you for a wonderful session. You opened my eyes and many gates." Long Island, NY & Marco Island, FL – M.R.
"Powerful course to show the power of energy and what it can do to help your spirit, mind and body!" Naples, FL
"I feel amazing!" Naples, FL
"This course is a marvelous vehicle to become closer to the Divine!"  (Barbara Brennan School graduate and Psychotherapist).
"No words can describe the beauty of this program.  Thank you!" (Teacher)
"Always information and useful!  Great weekend." (modality studio owner)
"Builds confidence while guiding us to become better channels for healing. I was blown out of the water with the additional information and training.  It is such an honor and privilege to be a part of this.  Thank you."  (Mom)
"Truly wonderful experience. Take your heart, and share the love with those who need it most.  Allow your body to be used for the highest good of all." (Hospital CEO)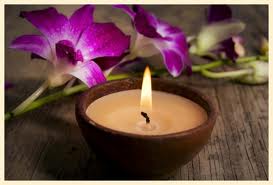 "Over the top!" (Mom)
"This weekend workshop was one of the most powerful and important steps I've taken on my spiritual journey." (University Professor)
"I am thankful I came and grateful to David and Karen." (Massage Therapist)
"A very enjoyable, healing and learning experience!"  (Lawyer)
"I enjoyed this class so much, as other classes I have taken with Karen & David before and I will continue into the future, probably not professionally but for personal use. This course touches your soul and makes you whole!" H.C.P., Tailor, Clothes Designer & Entrepreneur, New Jersey and Florida
"Wonderfully uplifting and inspiring class!  Loved It!"  D.R.,  Florida
"Safe, healing and transformational space created and held for all.  Thank you."  M.L., Minister, Maine and Florida
"If you haven't tried this course, what are you waiting for?"  Y.R., Accountant, Florida 
"Fast connection with Source.  Thank you so much. I already feel like a different person!"  I.T., Florida
"I have received a greater understanding on the energy healing and how we have the ability, through the Divine to heal ourselves."  C.C., Florida
"Great, friendly, knowledgeable presenters and facilitators!"   S.H.A., Florida
"This class guided and enhanced my life path."  S.K.M., Light Worker, New York and Florida
"Life changing and empowering to realize one can be a "Hollow Bone" to channel Creator's healing energies." V.C.J., Light worker, Florida
"Karen and David's love and dedication to healing comes through in everything they do!" D.F., University Professor and Author
To learn more about private Energy Healing Therapy Sessions & Classes contact Rev. Karen, Tutor, at 239-692-9120 or email ksmith727@comcast.net.